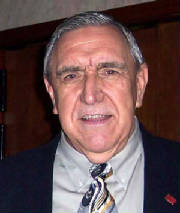 Mr. David Shearer
We are proud to announce that we have secured a deal with ISO lead auditor Mr. David Shearer to head EDS, llc, owners of ArtiKool, in being completely ISO compliant now. He will continue to be an adviser to keep us ISO compliant for the years to come.
The lead auditor Mr. David Shearer career highlights:
He has documented and upgraded overall system controls and audit files and ensured customer service availability in the past. Oversaw office personnel, analyzed profitability of diverse customer segments, and issued regular reports to the Registrar parent company. Liaised with current company customers and fulfilled customer requested audit performance.
Key Achievements
Overhauled maintenance of customer records by introducing controls and utilizing additional clerical assistance to update all records for approval within 2 months.
Accelerated establishment of an online system of financial controls through parent company according for COO approval to cover insurance lapse and other needs.
Boosted client relations and leads for new customers through the institution of new controls and scripts as well as contracting every customer and providing same day follow-up on all complaints, which significantly improved audits.
Ensured the quality and safety of various products, processes and system through auditing, certification, consulting, training, and testing.
In 2002, Wendy Carver, working under Mr. Shearer's direction, scheduled a set of witnessed audits by RAB for aerospace auditors as soon as the standard was published. They were able to certify about 25 auditors. They had a total of 38 customers that had been audited, but not certified. After providing a list of customers to Tim Butler (Sales) he was able to sign all 38 to Intertek contracts. Since that time Intertek has been the leader in aerospace certification for North America.
Special requested presence to sign new customers for Intertek certification. As a team, we never lost a sale in which we both participated.
Requested by numerous customers to return to perform audits, achieved by maintaining positive and mutually beneficial communications and integrating comprehensive knowledge of processes.
Recognized for utility of process oriented audit documents in ISO: 2000 and ISO: 2008 changes through the Q9001-2008.2 based approach of continual improvement of the quality management system.
Ensured high customer satisfaction, which yielded 10% growth from existing corporate clients, by producing a special service plan for Class A customers and spearheading a "Zero Defection" program to sustain all corporate customers.
Secured Certification for 100% of consulted companies on the initial attempt, as well as achieved cost savings, improved efficiencies, and continuous improvement in controls and results for all customers.
Prevented the loss of $1M in purchasing savings through an internal audit that identified and assessed 30% materials waste at the manufacturing level of the company's production.
Prompted an overnight procedural revision and voluntary training at a company document for non-compliance by instilling quality principles through tutoring.
Selected as lead assessor for all monthly classes nationwide consisting of 20-30 attendees.
Yield 2 or more new company customers with Intertek as registrar as a result of each executed class.
Parker-Hannifin selected Mr. Shearer as their only internal consultant for several years-across most areas.
Worked directly with company-wide organizations to install controlled company processes.
***************************CERTIFIED IRCA LEAD AUDITOR***************************
Career Positions held by Mr. David Shearer in the past.
Chief Operating Officer, The Registrar Co., Inc.
VP of Operations, National Semiconductor
Highest budget responsibility $13.6 million
Manager of Corporate Accounts-Intertek Testing Services
Lead Auditor, ISO 9001, QS 9000, TL 9000-Intertek Testing Services
ISO Certified Consultant, ISO Certified ISO Trainer, Intertek Qualified Tutor
IRCA ISO accreditation in 120 countries
European Distribution Manager, Varian Associates
Military Service-released as 1st Lieutenant
Mr. Shearer is an asset at our organization leading us and maintaining our ISO compliance goals.

We are proud to have a man with this kind of leadership and back ground leading us to becoming ISO compliant. We are always looking at how we can make things better for our Master Distributors. We believe this move will be best for everyone connected with EDS, llc and ArtiKool.